Isn't this gorgeous?
It's called a Cyclamen.
Just look at those variegated leaves
I have 11 new followers!
I will feature six today and
five on another Friday Flower.
Clarice at
Storybook Woods
-Clarice has great decorating, beautiful things to make, and delicious food to prepare on her blog. She is also an author and her recent book,
Wren Bay
, is on my wish list.
Nita Stacy at
Mod Vintage Life
- Nita's blog is filled with her wonderful decorating projects as she restores her home. Beautiful! It is also filled with another great love of mine-dachshunds! I can't get enough of her little family of doxies. I'm putting her button here because I think it's just too cute!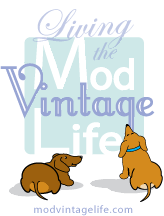 Patty at
Olla-Polrida
- Patty is a fabulous cook! How do I know? I've tried some of the recipes she's posted on her site! Really, really good stuff! Patty's
Etsy shop
is pretty cool, as well.
Martha at
Martha's Favorites
-Martha's site is filled with many of my favorite things...teacups, china, and an English garden! Martha has an
Etsy shop
and an
e-Bay shop
. (There were quite a few things I wanted in her eBay shop.) She co-hosts Teacup Tuesday with Terri, who is my next follower.
Terri at
Artful Afirmations
-Terri's blog is filled with all sorts of delightful things. She is very knowledgeable about china and such. I have learned many new things by reading her blog. You really need to check out her free video tutorials in her sidebar on her blog!
Heather at
Life and Love at Leadora
-Heather also has an old house and enjoys "crafting, sewing, baking, cooking, and decorating." Those are all things I also enjoy:)